Montfort Brothers of St. Gabriel
The religious Order that started the Gabrielite Institutions across the globe
More than
since its founding
---
Residing in
spread across the globe
---
There are
associated with the MBSG
---
Student/Beneficiaries
worldwide
---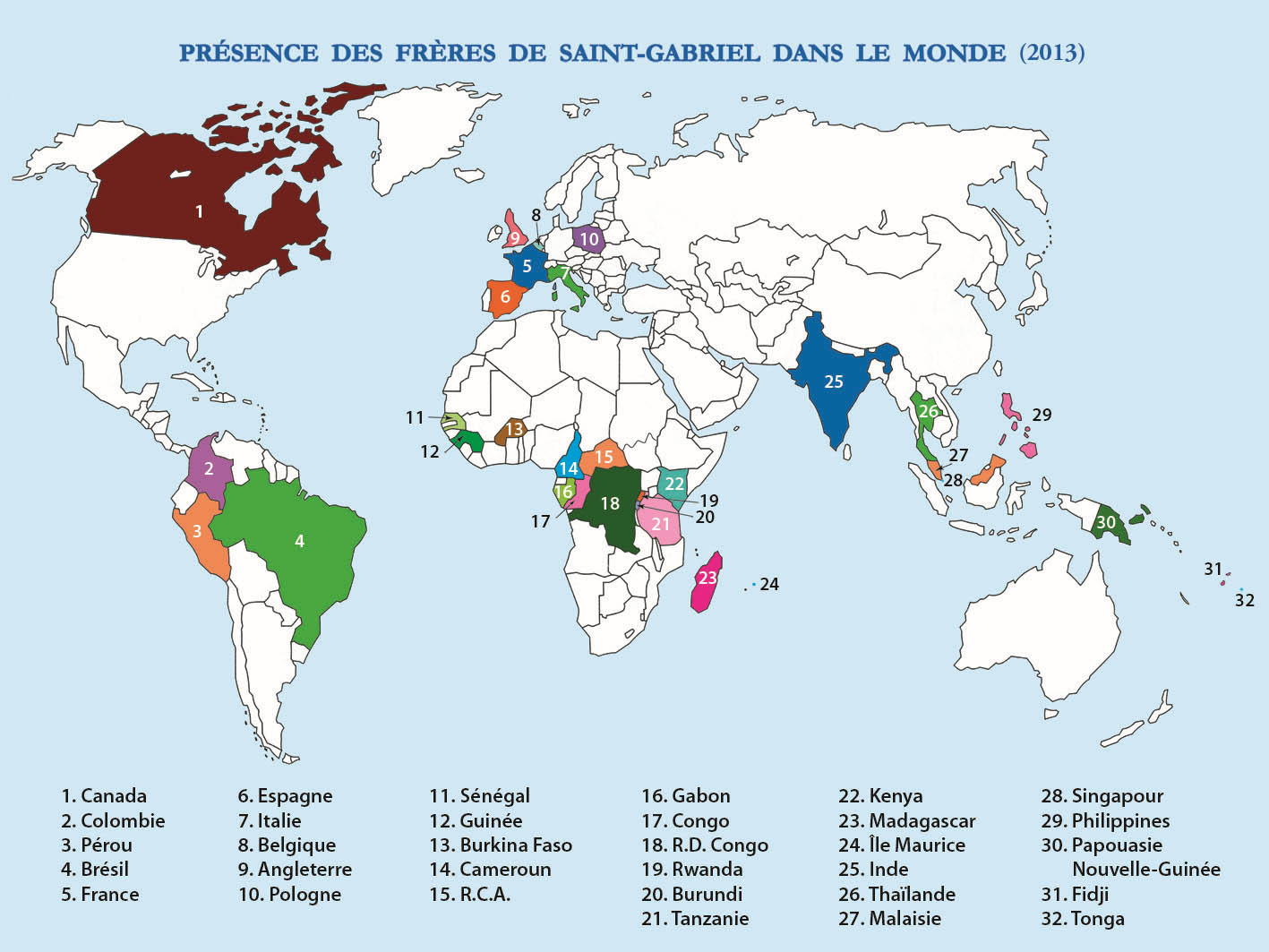 | Categories of Centres | No. of Centres | Students/Beneficiaries |
| --- | --- | --- |
| General Education | 195 | 212785 |
| Technical Education | 41 | 7809 |
| Special Education | 15 | 3080 |
| University Education | 8 | 24371 |
| Social Action/Pastoral | 99 | 82155 |
| Hostel Accomodations | 69 | 11595 |
| Grand Total | 427 | 291755 |
---
---
The Montfort Brothers of St. Gabriel live in communities that are actively engaged in the education and social upliftment.
They are members of the Church and work in harmony with its teachings.
They strive to make the dream and vision of St. Montfort a reality to inculcate his unique style and Charism.
They live out their consecration to God through the three vows: Poverty, Chastity and Obedience.
Their pledge to young people is to deepen our credibility as 'signs and bearers of God's love' to each of them.
Their preferential option is to work among the poor and the abandoned people in the society.
Led by the Spirit, the Brotherhood is a journey each of them has chosen to commit wholly at the service of God, the Church and men.
Through the educational activity, principally amidst the young school-goers and the neglected, the Montfort Brothers of St. Gabriel take part in the ecclesial mission of evangelization entrusted to the Institute.


The Brothers are attentive to the voice of Christ, who sends them out. They seek to understand the realities in the world around him. They are sensitive to every human need. As educators, the Brothers try to understand the aspirations and concerns of young people.


They are recognized in the Catholic Church, since 1910 as Religious Institute of pontifical right, dedicated to apostolic works.
Active Days of St. Louis-Marie de Montfort
Marie-Louise Trichet receives the religious habit of the Daughters of Wisdom in 1703; she later became the co-founder of the Daughters of Wisdom.

St. Louis wrote the rule of the missionary priests of the Company of Mary. This was the first Catholic missionary congregation that St. Louis gathered and are still active today.

St. Louis made his religious profession. Bros. Nicholas, Philip, Louis and Gabriel made their religious profession in his hands.

Fr. Gabriel Deshayes, the Superior General of the Company of Mary, applied to the Home Minister seeking government approval for the Brothers of Christian Instruction of the Holy Spirit. It was thus approved by a royal ordinance. As a consequence of this, the Brothers of the Holy Spirit became a legal body, distinct from the Company of Mary, while still retaining the unity as a religious congregation with the same Superior General.

Despite already having the Holy Spirit House, Fr. Deshayes was looking for alternative accomodations due to rising tensions between two different groups of Brothers. The Brothers of the Holy Spirit then purchased the Supiot House from their sibling Order, the Daughters of Wisdom. A Fr. Galliot then coined the name "St. Gabriel's House", in place of "Supiot House".

The group of the Brothers of the Christian Instruction of Saint Gabriel becomes an independent Congregation.

The Congregation is officially recognized throughout France, under the name of "Congregation of the Brothers of the Christian Instruction of Saint Gabriel" – which can otherwise be shortened to the more familiar "Brothers of St. Gabriel".